Sophisticated Aero outfitted with three Bold Racing Stripes define this sculpted masterpiece. Show bold but run light. A balanced spec meant to overcome limits, set records and win trophies.
Limited to one hyper-limited and collectible batch production.⁠
Once they are gone, it is forever!
SIZE & FIT:
Lens Width — 52 mm
Nose Bridge Length — 17 mm
Temple Length — 146 mm
Handmade in One Collectible Batch Production.
Full "zyl" (plant-based) Acetate construction, utilizing a cotton extrusion method with custom complex coloration and tapered construction.Constructivist details include a 4a Titanium alloy and heavily detailed core wire displayed throughout our "window" laminated zyl temples with bespoke temple tips.Ornate and Signature 4a Titanium front "icon" beauty marks.Powered by a Japanese 5-barrel hinge secured with a star lug nut.4a Titanium adjustable nose pads.
Ergonomically designed to fit most face shapes.
Handcrafted T HENRI Eyewear Frame
T HENRI signature box
Certificate of Authenticity
Blue Leather Case with Gold Buckle
Travel Size Silk Cleaning Cloth
Use & Care warranty booklet
Domestic Shipping: (USA & Canada)
Free 2-day shipping on domestic orders.
Orders will ship the same day if they are placed by 11 am PST. Any orders placed after 11 am PST will ship the next business day.
International Shipping:
We ship all orders Monday–Friday within 48-72 hours of receipt of purchase from our Miami warehouse (excluding holidays.)*
Upon arrival to the destination country, orders may be subject to duties and taxes billed by the destination country's customs department. The recipient must bear all or any additional charges for customs clearance.
Returns:
Items eligible for return must be shipped within seven calendar days after delivery. Delivery outside this window will be ineligible. Please email us at info@THENRI.com to request a free shipping label (only on domestic returns).
Exchanges:
Unshipped orders are eligible for an exchange up to 60 days from the original purchase date. To exchange a shipped order, the original item must be returned (following the return procedure above), and a new order must be placed. Please contact us with any questions.
DETAILS
Japanese cellulose block sustainable acetate
18K gold plated titanium decors and temple corewires
Zeiss CR39 gradient sun lenses
7mm hand-carved fronts
5mm hand-carved laminated temples
Custom octagonal safety rivet system
Adjustable titanium nose pads
Custom 7-barrel hinge plates
Octagonal temple tip metal inlay
Custom rivet plates
Custom non-slip grip on the temples
Serial number designation
SIZE & FIT
Lens Width - 52mm
Nose Bridge Length - 17mm
Temple Length - 146mm

Ergonomically designed to fit most face shapes.
Handcrafted T HENRI Eyewear Frame
T HENRI signature box
Certificate of Authenticity
Blue Leather Case with Gold Buckle
Travel Size Silk Cleaning Cloth
Use & Care warranty booklet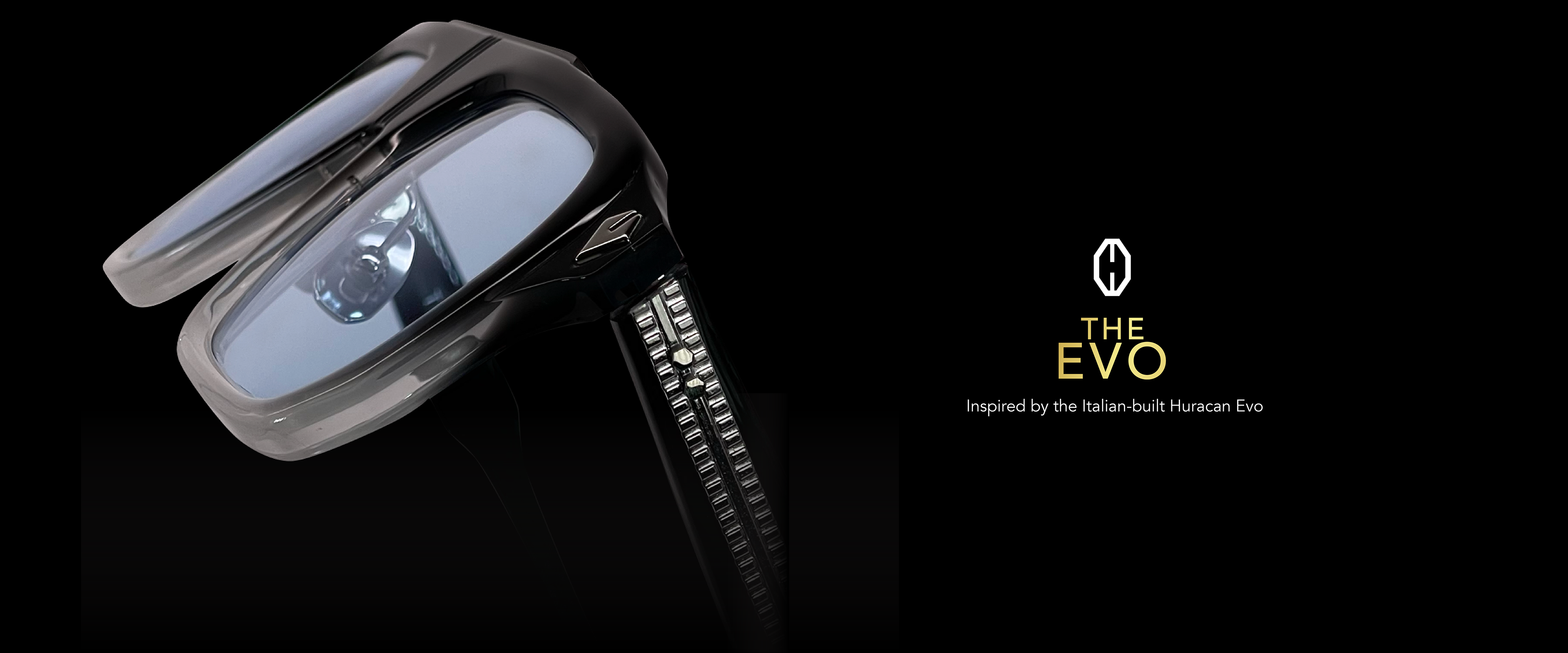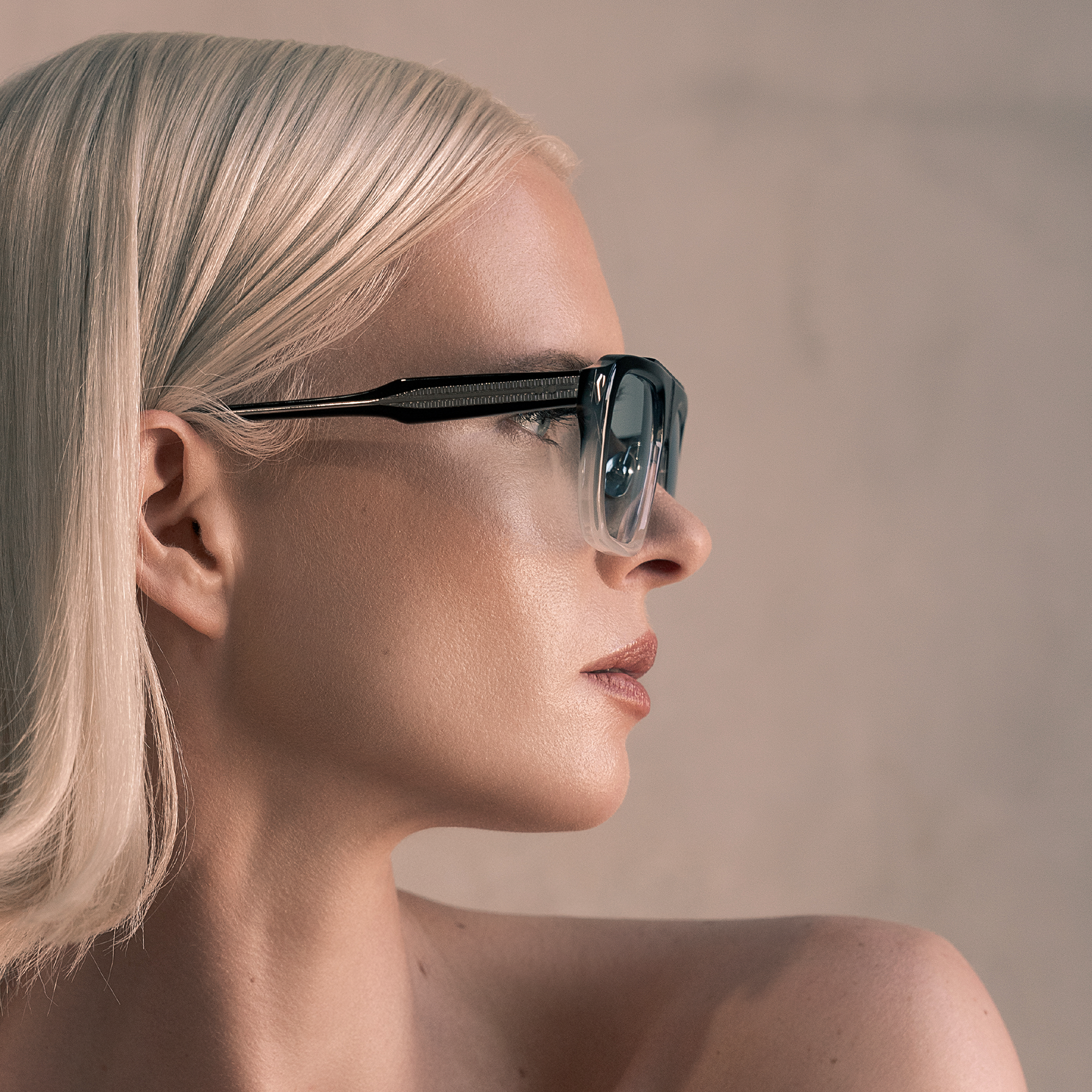 ABOUT T HENRI
T HENRI galvanizes its heritage and inspiration by studying the most exotic automobiles and the ennobling features produced by the world's best automotive brands.
Each style embodies the spirit of the exotic vehicle its name comes from. The elements that inspire each frame include captivating lines, unparalleled attention to detail, complexity, and speed. Crafted with the utmost precision and care, each pair is a testament to the brand's commitment to excellence.
Like the most iconic cars, our designs are bold, striking, and timeless. Hand-drawn by Creative Director Tyler Henri, each limited edition spectacle represents the best in innovation, fashion, and luxury eyewear. Our natural colors and iconic silhouettes are sure to turn heads and make a statement wherever you go.
INSPIRED BY THE WORLD'S MOST PRIZED POSSESSIONS
Each limited edition spectacle undergoes 250 steps to come to life.
Our commitment to excellence is evident in every aspect of our production process, from the meticulously selected materials to the intricate design details setting anyone wearing a pair of T HENRI spectacles apart.
Our hand-crafted collection exemplifies unquestionable exclusivity, with a limited serialized production of only 104 pieces or less per colorway and style.
Each T HENRI spectacle comes with a Certificate of Authenticity, capturing that unique moment in production for eyewear connoisseurs.
Once a colorway sells out, those exclusive pieces are gone forever and will never, ever be produced again.